David provides the highly popular Summer and Easter Week Intensives. 
These are one week, full time courses from 10am-4pm Monday to Friday for one week. Dates change from year to year. Contact David on Email: davidarts@eircom.net for current course dates.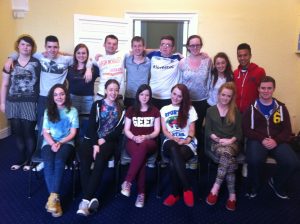 These highly immersive and intensive courses have been running for several years and are regarded among the most transformative intensive courses available for actors. They cater for teenagers committed to preparing for auditions for professionals schools, professional actors and committed and passionate amateurs looking for new ways of approaching their work.
These courses suit actors and directors alike and mostly the courses focus on one or two specific texts and selected elements of David's technique. As such these courses are not general but specific and immersive.
Fee: 150 Euro
Contact: Email: davidarts@eircom.net. Ph. 087 579 6716.