David offers one-to-one training and coaching for actors and directors.
Many actors come to David for assistance with auditions for major acting schools and auditions and screen-tests for professional theatre, film and television projects both in Ireland and as far afield as London, Berlin, Sydney, Los Angeles and New York. Professional actors and directors working in the business link in with David to rehearse their current scripts for major TV, film and theatre projects. Theatre companies and major international TV and film productions hire David as a consultant to work with their actors and directors to ensure quality performances and character creation. Confidentiality assured.
Remember, the best sports-people in the world have coaches who work with them continually to adjust their technique to ensure peak performance. Acting is no different. There's no shame in asking for help.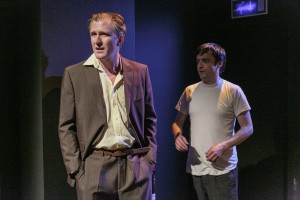 Simply call or text David on 087 759 6715 (+353877596715 if outside the Rep of Ireland.) Email david@davidscott.ie or davidarts@eircom.net.