Here you can find out about all of David's courses from the finest full-time and part-time actor training to excellent corporate workshops and training in various arenas. 
Acting courses, corporate training, educational workshops through drama. It's all here. For more information and enquiries email: davidarts@eircom.net or Ph. 087 759 6715.  
David teaches several advanced part time acting courses of his own design:
THE WEDNESDAY WORKSHOP
THE FRIDAY STUDIO
THE EASTER INTENSIVE
THE TEEN SUMMER INTENSIVE
THE ADULT SUMMER INTENSIVE
All details below: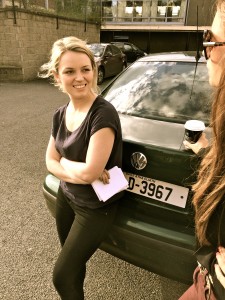 DAVID'S SELF DESIGNED COURSES
THE APPLIED ART OF ACTING (See the drop-down box on the homepage of this site for details of this 3 month full-time intensive) 3 months 9:30am to 5pm from September to early December. Intensive, highest quality training.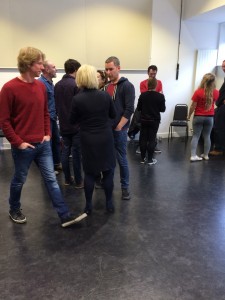 THE ACTORS WEDNESDAY WORKSHOP   20 students only. The Wednesday Workshop runs for 3 hours each Wednesday evening. The course is run over three ten-week terms, as per a normal academic year. However, actors are only asked to commit to 1 term at a time as many are professionals who could be called away to a gig. That said, total commitment to the term is demanded and actors are required to be at each class of the term to which they have commited.
The Wednesday Workshop is designed for professionals, aspiring professionals with a degree of previous training and commited amateurs. The techniques taught are advanced and cutting edge. There is a one-night only showcase at the end of the year which is optional. All Industry professionals are invited.
Fee: 220 Euro per 10 week term.
THE ACTORS FRIDAY STUDIO      16 Students only. Every Friday night in Dublin. 6pm-9pm. Fee is 250 Euro per 10 week term. This is a new workshop specifically for highly advanced actors. It will be populated mostly by graduates of The Applied Art of Acting. This studio-style class assumes an in-depth knowledge of historical, technical approaches to acting and is scene and performance intensive. For advanced actors to keep the knife sharp. 16 places.
THE EASTER INTENSIVE The Easter Intensive is a one-week course. Monday to Friday  10am-4pm. The course runs during the Easter Week of each year. Topics covered change from year to year. Fee: 150 Euro. Now taking bookings.
SUMMER TEEN  INTENSIVE The Summer Teen Intensive is designed for aspiring actors aged 15-19. This course covers as range of advanced acting techniques that will move the young actor away from the expectations of the "Stage School" and into the realm of professionalism. The course deals with scene work and preparation of monologues for auditioning for major Institutes and Acting Schools. This is a one-week fulltime course run during the summer months. Monday to Friday 10am-4pm. Fee – 150 Euro. 16 places only. Dates vary from year to year. For Enquiries and to book a place call 087 759 6715.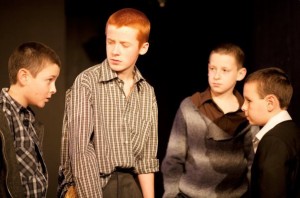 SUMMER ADULT INTENSIVE The Summer Adult Intensive is an advanced scene-work course in which actors are offered the opportunity to match their skills and current technique against some of the newest and most incisive acting techniques available. This is a challenging and intensive week of analysis of the fabric of each individual actor's technical process and is often an eye-opening week's study. The Adult Summer Intensive runs for one week full-time during the summer months. Monday to Friday 10am-4pm. Fee 150 Euro. Dates vary from year to year. For enquiries or to book a place call 087 759 6715.
For Further enquiries Email: davidarts@eircom.net Mobile: 087 759 6715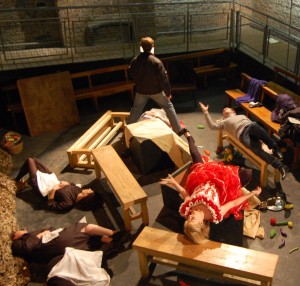 If you would like to join any of these groups please contact David on email david@davidscott.ie.
David also runs courses for theatre companies, drama societies and schools and has taught as far afield as Bangor, BallyShannon, Rush, Cavan and for the Chekhov Studio in Berlin. He has a number of course structures to specifically cater for a group's needs. If you would like David to come to your theatre company, drama society or school, please make contact.