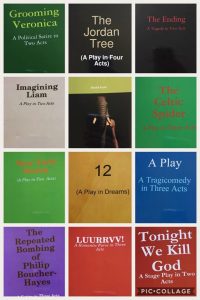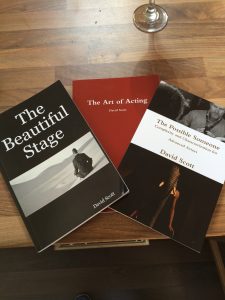 David has written 3 books on Acting and the worlds of the stage and screen. He has also written many plays for the stage. All can be found and purchased on lulu.com –  http://lulu.com.
The Beautiful Stage – Essays on Acting and the primal nature of The Stage.
The Art of Acting – The Manual for The Applied Art of Acting Course.
The Possible Someone – Advanced concepts in characterization.
Plays: Tonight We Kill God, The Repeated Bombing of Philip Boucher Hayes, The Celtic Spider, in 1916, A Play, Grooming Veronica, 12 (A Play in Dreams), Jesus Caesar, The Ending, The Jordan Tree, Luurrvv!, Imagining Liam, New York Sauna.
All of these are available at lulu.com and can be ordered online and delivered to your door.