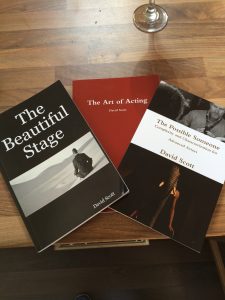 David has written 3 books on Acting and the worlds of the stage and screen.
The Beautiful Stage – Essays on Acting and the primal nature of The Stage.
The Art of Acting – The Manual for The Applied Art of Acting Course.
The Possible Someone – Advanced concepts in characterization.
All of these are available at lulu.com and can be ordered online and delivered to your door.