APPLICATIONS NOW OPEN!   E: davidarts@eircom.net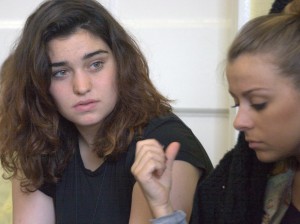 THE APPLIED ART OF ACTING is open for applications and offers actors an excellent full-time training alternative that is affordable and time efficient, taking its cue from the great single-technique training programs of New York. David has infused 20 years of actor-training research and development into a cutting-edge technique that opens up the creative powers of the actor in new and incredibly effective ways.
The course runs from the first week of September to the last week of November each year with the possibility of an April to June term should the right actors be forthcoming. The course is intensive, immersive, highly innovative and provides personalized and diagnostic training and attention to each of the 16 actors accepted onto the course.
The course thoroughly covers both stage and screen performance including audition and screen-test technique. Vocal and physical training is included along side the learning of the Technique.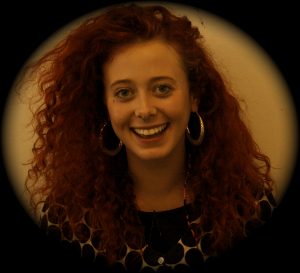 The Applied Art of Acting treats acting as a fine art and the students within the course as artists. The course will suit professionals, aspiring professionals and highly committed amateur actors competing on amateur circuits.
Enquiries and Bookings: Email davidarts@eircom.net. Ph. +353 87 759 6715.
On the strength of the encouragement of many actors in Ireland, David has designed a 3 month intensive fulltime program teaching his own technique as taught in the Actors Wednesday Workshop and previously through Company D Theatre. With careful and intensive use of the time available over three months in a full-time format, David has designed a schedule of teaching the technique in its entirety so that students may thoroughly apply it to their work in the business both on stage and in front of the camera, and to auditions and screen-tests for professional productions, schools and institutes. This course focuses on extensions of the practical aspects of master teachers such as Stanislavski, Meisner, Strasberg, Decroux, Lecoq and Meyerhold and extends to David's own incisive technique focused on cutting edge approaches to character essence and Idiosyncratic Transformation that finally bring the actor closer to a physical, psychological and emotional approach, solving these sorely divided perspectives.  This is an intensive program that will test the actor internally and externally.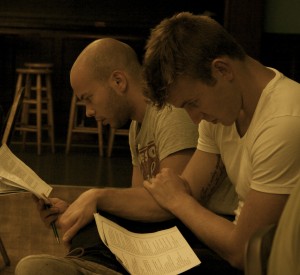 The details of the course are below:
"The Applied Art of Acting"
3 month, fulltime professional actor training program.
Early September to End of November each year (12 weeks).
Monday to Friday
9:30am-5pm
Venue: Teachers Club, Dublin
Fee – 2000 Euro (all inclusive. No further fund-raising required.)
16 students max
Application is by audition and interview. Simply make contact on email: davidarts@eircom.net or Mob: 087 759 6715 and a time will be arranged.
Audition dates and times are flexible.
Students will be chosen not for their previous experience or training or industry appeal, but for their potential to benefit from the technique.
The course includes the following:
* The course will be taught personally by David with visitations and input from outside teachers and industry professionals depending on availability and the specific needs of the current group of actors.
*You will receive intensive and diagnostic training in stage and screen acting specifically in the technique (outlined below).
*You will receive a complete manual of the technique being taught at the beginning of the course as a study guide to the program.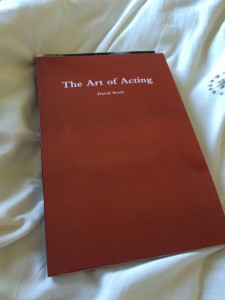 *There will be a showcase at the end of the course with all Industry Professionals invited.
* All students will leave the course with professional headshots and show reel material and will be assisted in the process of approaching agents and casting directors and major institutes and schools should the actor wish to apply for further training. (Obviously success in this regard cannot be guaranteed, but every effort is made.)
*Students will be given priority consideration (after current members) for productions with Company D Theatre.
NB! *Before applying, students should be aware that this course is an in-depth, single-technique course. It will be intensive and carefully structured.
The variety of techniques and approaches introduced by two or three year programs will not be experienced here. There will be vocal and physical training, however the primary focus is the learning and practice of a single, innovative and useful approach to acting. This course is not accredited by any institute or college and is not bound by the curriculum of any other school. The course is practical, active and designed for those who wish to learn a definite and technical approach to acting that they can apply directly and practically in the real world.
This course will be intensive and no time will be wasted. Applicants should be fit, healthy and prepared to work, discover and have fun doing it!
Total commitment to the course is a must!
The Technique:
David has given the name "The Applied Art of Acting" to the technique because its goal is to bring the actor's performance to a level of artistry that lifts them out of the constraints of the banal acting so often seen on "professional" stage and screen. The course defines art not as something ethereal and difficult to access, but as a place of excellence that can be reached with a logical and practical approach to acting that can be applied directly to all texts.
As with the work of Strasberg, Meisner and Adler, the course begins with a very specific analysis of the teachings of Stanislavski as filtered through David's own values and needs as an actor, director, writer and teacher. From there, various departures reveal a technique that enriches the actor's performance using definite, practical tools. Without wishing to reveal all here, some of these cutting edge ideas include:
The Core Problem
Emotion-Point work (Physical Emotion)
Third Place Theory
Human Essence
Separation
Practical Proxemics and Kenesics
Character Memory
Idiosyncratic Transformation
Applicants will receive a full description of the technique to consider before a place is offered. A complete manual of the technique will then be provided.
David's approach to teaching is focused on the style of passing a traditional art from master to pupil so that the pupil too can aspire to mastery. The teaching is therefore diagnostic in that each student will receive thorough appraisal and individual guidance throughout their course.
Students will leave this course with a complete and practical technique to apply to all their future acting ventures and a thorough knowledge of acting as an art form, its history and evolution. As such, the student will leave the course with the confid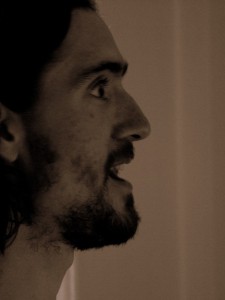 ence to practice his or her craft and bring the artist within to the world.
David Scott (Teacher)
David Scott is an Australian born actor, writer, director and acting teacher. He has worked extensively as a professional actor in both Australia and Ireland on television, stage and film, appearing in such programs as "All Saints", "Water Rats" and "Home and Away" in Australia, and "The Clinic", "Fair City", "Damage", "The Tudors" (series 2 and 4), "Game of Thrones" and "Vikings" since arriving in Ireland in 2004 and is represented by Nolan Muldoon Agency.
David has taught for many theatre companies, drama groups and organisations across Ireland including The Gaiety School of Acting (The National Theatre School of Ireland), The Irish Film Academy, The Drama League of Ireland and Stagewise and Stageworks.
He is Director of the Actor's Wednesday Workshop and The Actors Friday Studio, intensive part-time programs for advanced actors.
David is also Artistic Director of Company D Theatre, a theatre company dedicated to providing opportunities to new actors and theatre artists. Company D has produced more than 20 extraordinary shows since its foundation in 2006, ten of which David has written, and is one of the most highly regarded new theatre outfits in Ireland. Originally started as an intensive production course training actors in a specific style of acting and theatre with each production, Company D has evolved into a fully fledged independant theatre company in its own right through the determination of its actors. Company D has just completed shooting it's first feature film, an innovative interpretation of Shakespeare's Hamlet.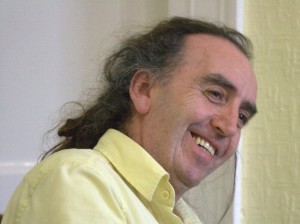 David has taught actors advanced techniques since his early twenties, constantly developing his own cutting-edge approaches. David's training method centres around the search for truth in character using the methods of Constantin Stanislavski coupled with his own methods of physical and psychological characterisation, vocal training and structured improvisation. Together, these ideas gel to create an acting technique that draws sustained, powerful and truthful performances from his students. David's technique is now internationally regarded as a vital and innovative movement in actor training.