The Actors Wednesday Workshop is one of the most popular ongoing and part-time Actor Training courses in Ireland, operating since 2007. The course runs as per an academic year; three terms starting September, January and after Easter. However, actors are required to only commit to one 10 week term of 3 hour classes each Wednesday night. Many actors in the course are professional and will have gigs come up, so one term is the only committed requirement. However many actors complete several terms of The Actors Wednesday Workshop and are welcome to stay as long as they like, go off and work and return when they wish. Passionate and committed amateur actors are very welcome too!
This is an effective and immersive 10 week course based on the innovative techniques of David Scott's extensive research into acting, actor training and performance. Both stage and screen acting are covered and much of the work is filmed. Essentially this is the part-time version of the highly intensive Applied Art of Acting 3 month full-time course.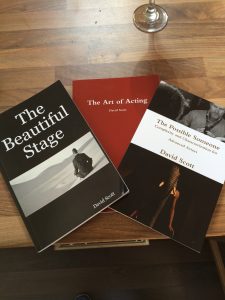 It is advisable to have some previous training or experience when joining The Actors Wednesday Workshop, but all new actors are taught David's technique from its beginnings. Many actors stay on and complete several 10 week terms of the Workshop.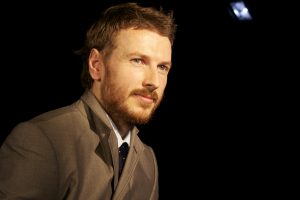 Definite and often stunning improvements in performance are evident throughout the term.
Maximum of 20 students. Fee: 220 for the 10 week term.
Contact: email: davidarts@eircom.net.  Ph. 087 759 6715. Find The Actors Wednesday Workshop on Facebook.